People's Elements Call the Batang Toru Hydro Electric Power Station will Stimulate the Economy
Antara News
27 February 2019
Oleh : Antara News
Monday, 25 February 2019
Reporter: Kodir Pohan
Editor : Juraidi
https://sumut.antaranews.com/berita/194094/elemen-masyarakat-sebut-plta-batangtoru-akan-gairahkan-perekonomian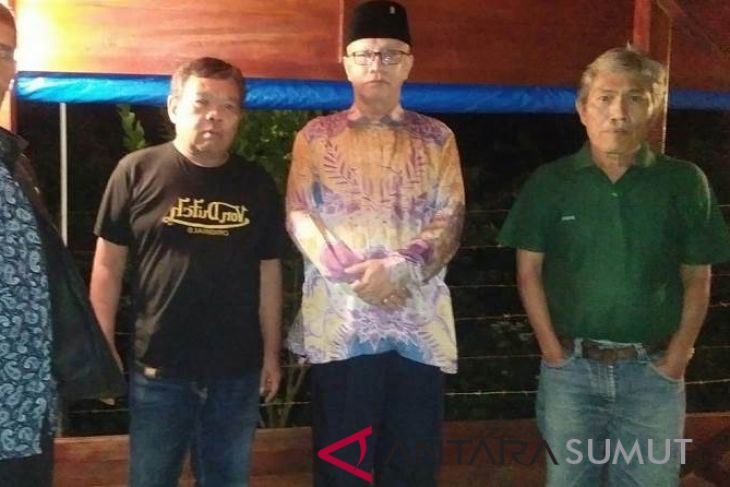 South Tapanuli (Antaranews North Sumatra) - Various elements of the Sipirok community affirmed the presence of the Batang Toru Hydro Electric Power Plant (HEPP) will be able to stimulate the economy of the local community.
"Batang Toru Hydro Electric Power Plant (HEPP) is very useful for us, for education, for tourism, and for the future of our children and grandchildren, besides covering the need for an electrical energy crisis," said Rifai Pane and Siagian Clay.
The second reason for the Sipirok youth leaders was at the same time responding to the presence of individuals or groups claiming that nature lovers like WALHI North Sumatra accused the presence of the Batangtoru hydropower of damaging the environment and extinction of animals.
"That is an excuse that is made up, the proof is that until now there are no protected animals such as the Orangutan Tapanuli, Sumatran Tigers and hornbills that were found dead in Sipirok, Marancar and Batang Toru as a hydropower area," he explained.
According to these two figures, the people of the area lived peacefully alongside the Batangtoru Forest animals. Never interfere with each other, because there is local wisdom that governs it.
"So please overcome it and do not disturb the community, and what is clear is that the development of this environmentally friendly Batang Toru hydropower project has been highly anticipated," explained Rifai and Lempang.
Firm again, King Luat Sipirok, Edward Siregar, the title of Sutan Parlindungan Soeangkoepan who stated that for the future of South Tapanuli the construction of the 510 MW Batang Toru HEPP must be fully supported, because it benefits the people.
"If there are individuals or groups claiming to be environmental lovers such as WALHI North Sumatra who object, please come and meet me," said Edward, because according to him they were more aware of the condition of his hometown.
While the Chairperson of the Environmental Observer Society of Sipirok, Marancar, Batangtoru (Simarboru) Abdul Gani Batubara also firmly stated the reason for the concern about hydropower dams on the Batangtoru River does not need to be exaggerated.
"It is not possible for such a large company to carry out careless work, it is certain that research and mitigation will be carried out by experts or experts in their field, both geological, environmental and construction factors," he said logically.
All explanations expressed by representatives of elements of the community told a number of journalists in Sipirok, on Friday (22/2), they even stated that those who demanded the termination of the construction of hydropower would mean hostile to the Sipirok, Marancar and Batangtoru communities who had benefited from this project.