The Operation of Hydro Electric Power Plants Actually Requires the Presence of Orangutans.
Republika.co.id
05 March 2019
https://www.republika.co.id/berita/ekonomi/korporasi/18/10/04/pg1ycb370-klhk-plta-batangtoru-aman-bagi-orangutan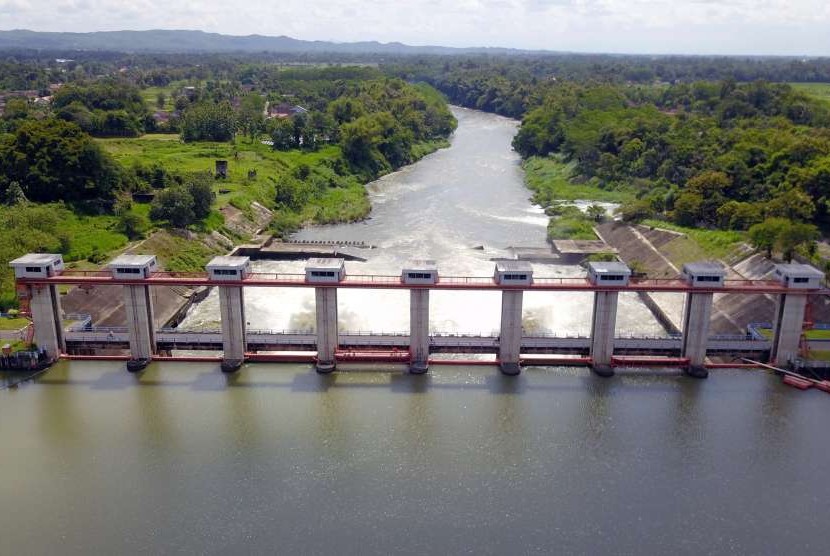 ANTARA PHOTOS / Irfan Anshori Illustration of a Hydropower Plant.
Editor: Friska Yolanda
REPUBLIKA.CO.ID, JAKARTA - The results of continuous monitoring by the Directorate General of Natural Resources and Ecosystem Conservation (KSDAE) team of the Ministry of Environment and Forestry (KLHK) show that the construction of the Batangtoru hydropower plant in South Tapanuli, North Sumatra, is still safe for orangutans. The government is optimistic that development activities are in accordance with regulations and are environmentally friendly because when operating the Batang Toru Hydro Electric Power Plant (HEPP) requires sustainable and proorangutan forests for the continuity of their raw water supply.
KSDAE KLHK Director General Wiratno hopes that the construction of the Batang Toru Hydro Electric Power Plant (HEPP) until completion and operation will actually not have a negative impact on orangutans. Moreover, the operationalization of the hydropower plant is very good to support the existence of forests which are the habitat of orangutans.
"Hydropower needs good forests too," Wiratno said.
He explained, orangutans were indeed away from the location of road construction for the development of the Batang Toru Hydro Electric Power Plant (HEPP), but there was no physical impact on them. Conservation management along with the development in Batangtoru hydropower and can be an example that both can go hand in hand.
To date, a continuous monitoring team formed by the Directorate General of KSDAE KLHK has been working in the field for three weeks. Wiratno asked PT North Sumatra Hydro Energy (NSHE), developer of the Batangtoru hydropower plant, to form a similar team.
KLHK also asked PT NSHE to make three to four arboreal bridges to connect separate orangutan populations to the three main habitats in the Batangtoru ecosystem. The arboreal bridge can be built using steel slings. PT NSHE was also asked to plant trees that were used as orangutan feed.
Wiratno appreciated the local government and the local community who were concerned with the existence of orangutans. People in the area do not consider orangutans to be pests and thus accept them to coexist.
The districts of South Tapanuli, Central Tapanuli, and North Tapanuli are also considered to have a strong commitment to the protection of orangutans. "I received a report, the South Tapanuli Regent was very active in protecting orangutans," he said.
Source: Antara